Last Update: Tue 12/09/2023 18:30 |
Greek version here!

|
Suitable temperatures for snowfall
We only have good quality snow in the morning, where it still exists. Snowfall is expected until Sunday in most ski resorts, with the lowest freezing point in northern Greece being at 1200 meters, and in the southern Peloponnese at 1400 meters. Weak southern winds will turn to western and, by the end of the week, to northern winds.
2019-2020 season was one of the best within the last 10 years. Up to the end of February we had almost every week new snow falls at altitudes above 1000 meters. March entered with higher temperatures and sunny weather.
At about 7 am Saturday 12/1/2019, an avalanche completely put down Styga chair-lift pillar 5. Fortunately, no injuries were caused. The avalanche was triggered by skilled personnel in order to provide safety for the skiers in the adjacent area. However, the end result was a much bigger avalanche than the one expected, causing major damage to the main chair lift, as you can see in the photo.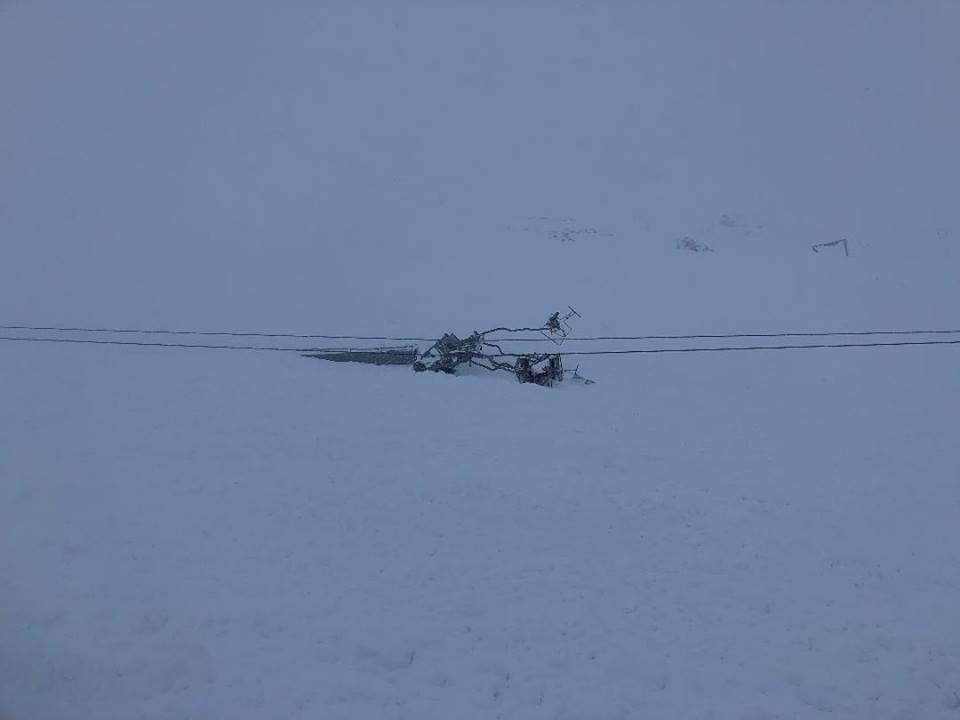 Skiing appeared for the first time in Greece in the 1920's and has had rising numbers of devoted fans ever since. Today, after almost a century, countless adventure seekers turn the snow covered mountain slopes across the country into hot places what with their passion and skill!
Although Greece is a country where the sun shines most of the year, it can also boast some very good skiing resorts with ultra modern facilities that can satisfy even the most demanding skiers, offering an unforgettable experience down spectacular ski runs where the beauty of the alpine landscape is guaranteed to take your breath away.
Enjoy a ski run in some of the best known skiing resorts of the country, and feast your eyes on the beauty of snow-clad mountaintops as you experience an overwhelming feeling of freedom.
The Snow Report Team
Panos Vatikiotis - Dimitris Saridis - Vasilis Nikolaou
Get your "Snow Report Card 2023" and have discounts for Ski Passes at Ski Resorts in Greece, as well as discounts at a number of sport shops, hotels, restaurants and so on.

Call us at (+30)2103617790 for more info!
Check out the new offers for the Snow Report Card holders!