KARPENISI SKI AREA
Last Update: not today |
Greek version here!

|
Karpenisi ski centre is 284km away from Athens, 78km away from the town of Lamia, 368km away from Thessaloniki and 12km away from the town of Karpenisi. The chalet includes a cafeteria, a restaurant, a ski school, a store for renting equipment and accommodation facilities. There are 6 lifts in total and 11 tracks.
Send "Snow KAR" at 54344 and you will get the operation information for Karpenissi ski center.
From 08:10 until 17:00 daily we can receive SMS in order to provide information on the state of operations in the Ski center.
After 17:00 information can be given for the following day.
Snow Report Home
KARPENISI SKI AREA
CLOSED FOR SKIING
LIFTS
0/6 0 km of total 3.4 km
Today at 11:41
Air Temp:16.9c
Wind:0.0 Km/h -

Barometer:1011.9 mbar
Humidity:53%
Dew point:7.3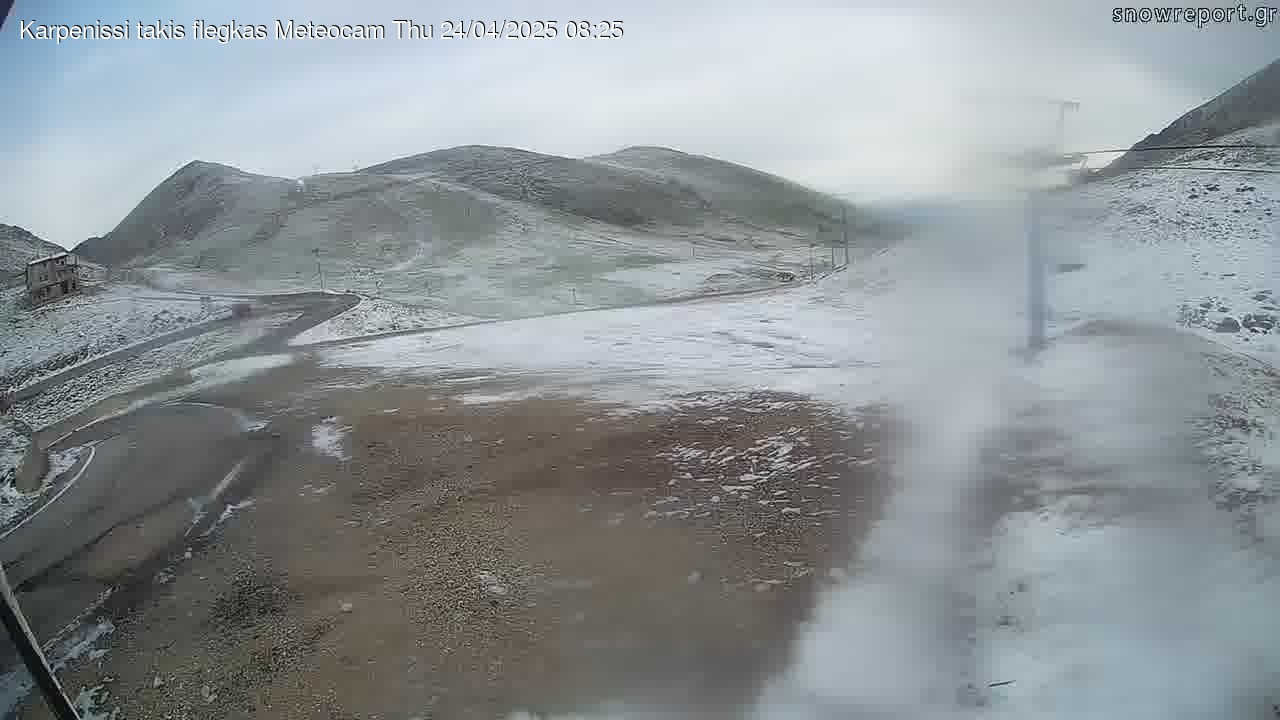 CLOSED FOR SKIING
LIFTS
0/6 0 km of total 3.4 km