ΑΝΙΛΙΟ SKI AREA
Last Update: not today |
Greek version here!

|
The renovation process of the Chalet will be concluded tomorrow and heavy snowfall is expected for the following 24hours. Therefore, we will be ready to welcome you with lots of fresh and soft snow, ideal for skiing, snowboarding and other snow activities, on Saturday January 14 2018. You will also have the opportunity to enjoy the pleasant and cozy atmosphere of our remodeled Chalet. Thank you!
Anilio ski resort is temporarily closed due to maintenance services. In addition, the renovation process of the Chalet is running smoothly and we do hope that we will be able to welcome you during the Weekend.
The ski resort will be open for skiing, snowboarding and many other winter-snow activities on Saturday, January 13. Snowfall is expected on Thursday night and Friday. Therefore fresh snow will be ideal for a weekend break of the city and work.
Snow Report Home
ΑΝΙΛΙΟ SKI AREA
CLOSED FOR SKIING
LIFTS
0/4 0 km of total 1.5 km
Today at 11:11
Air Temp:17.3c
Wind:17.7 Km/h NNW

Barometer:1010.8 mbar
Humidity:64%
Dew point:12.1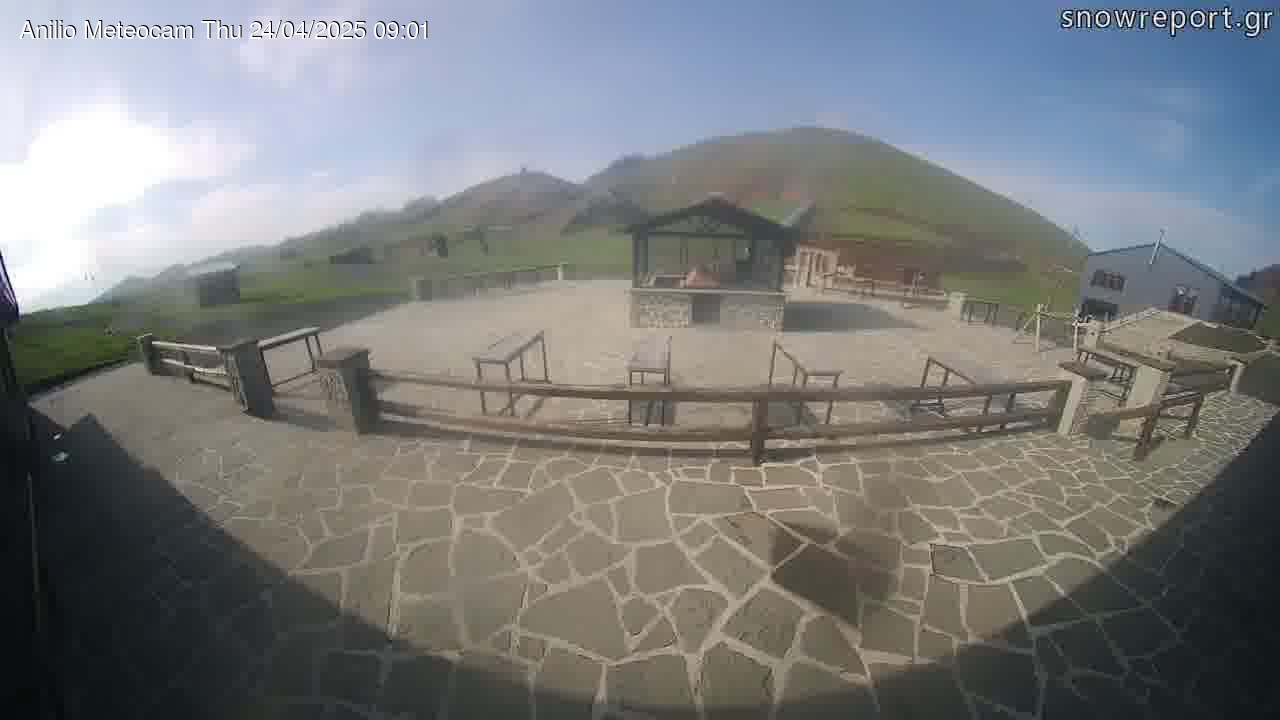 CLOSED FOR SKIING
LIFTS
0/4 0 km of total 1.5 km