PARNASSOS SKI AREA
Last Update: Wed 23/01/2019 16:30 |
Greek version here!

|
LATEST NEWS: 23/01/2019 16:24
Αύριο Πέμπτη αναμένεται κανονική λειτουργία, ίσως με κάποιες καθυστερήσεις λόγω ανέμων το πρωί.
ΑΝΑΒΑΤΗΡΕΣ Αφροδίτη, Βάκχος, Αίολος, Περικλής, Ερμής, Ηνίοχος, Ήρα, Δίας, Παν και baby 1
ΠΙΣΤΕΣ Αφροδίτη (1, 1α), Βάκχος (2, 2α, 2β, 15 α), Περικλής (5), Τηλέμαχος (3), Αίολος (4), Διηάνειρα (12), Ήρα (7 & 7α), Ηνίοχος (6), Δίας (13, 16, 19), Ερμής (11), Παν (10), snowpark και baby 1.
Το ωράριο του ΧΚΠ αύριο θα είναι 09:00-16:00 (τελευταία κάθοδος Αφροδίτης 16:30).
Parnassos is one of the most beautiful mountains in Greece, full of Greek firs with ambulant vegetation and rare natural beauty that charms visitors all year long. On this mountain at an elevation of 1,600-2,250m in the areas of Kelaria and Fterolakka, Parnassos Ski Center operates from December until the beginning of May, which is the biggest and the best organised ski center of our country.
In an altitude of 1.600-2.250m, at Kelaria and Fterolaka, is Parnassos SC. 19 pistes, 7 routes, 10 paths and 3 mini beginner pistes of 36km total length, as well as 12 off-piste routes are expecting skiers and snowboarders of every level, every year, December to May.
Snow Report Home
PARNASSOS SKI AREA
CLOSED FOR SKIING
LIFTS
(9)0/17 0 km of total 10.5 km
TRACKS
Light snowfall

Last snowfall:Today
Snow height at base:130 cm
Snow height at middle:130 cm
Snow height at top:150 cm
Snow quality:Packed hard
Today at 20:44
Air Temp:-1.3c
Wind:0.0 Km/h SW


Barometer:999.1 mbar
Humidity:98%
Dew point:-1.6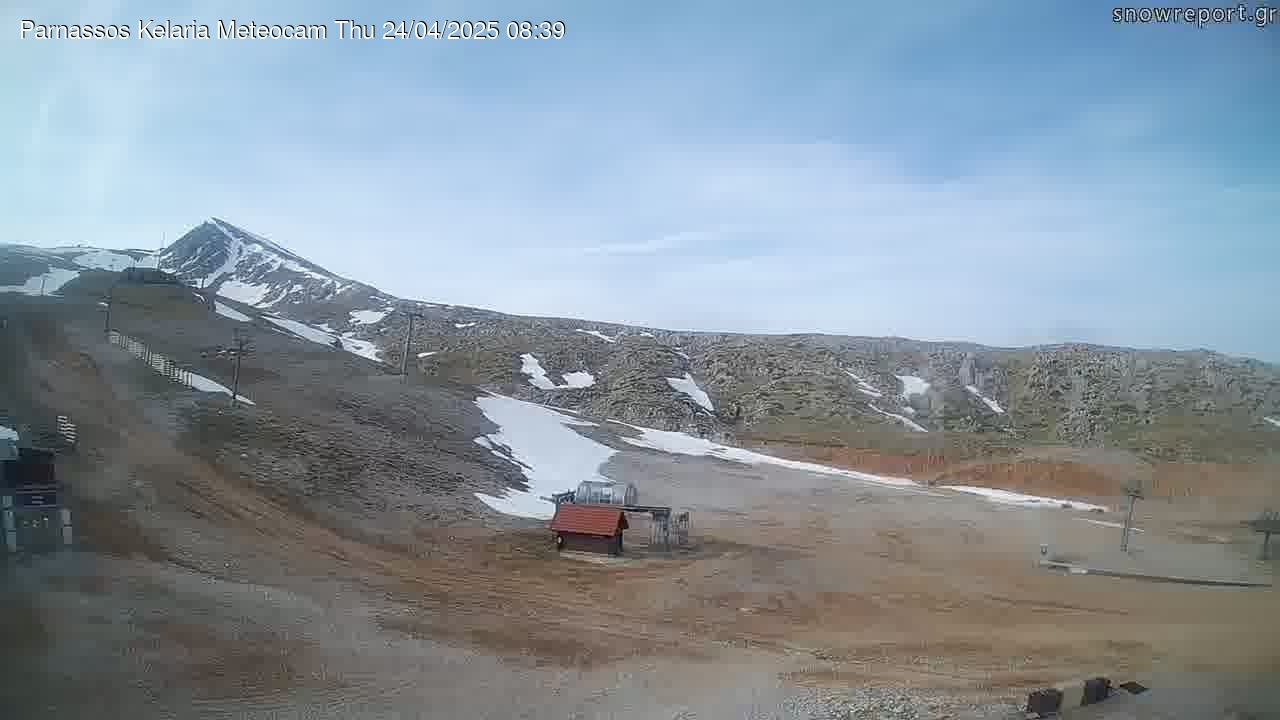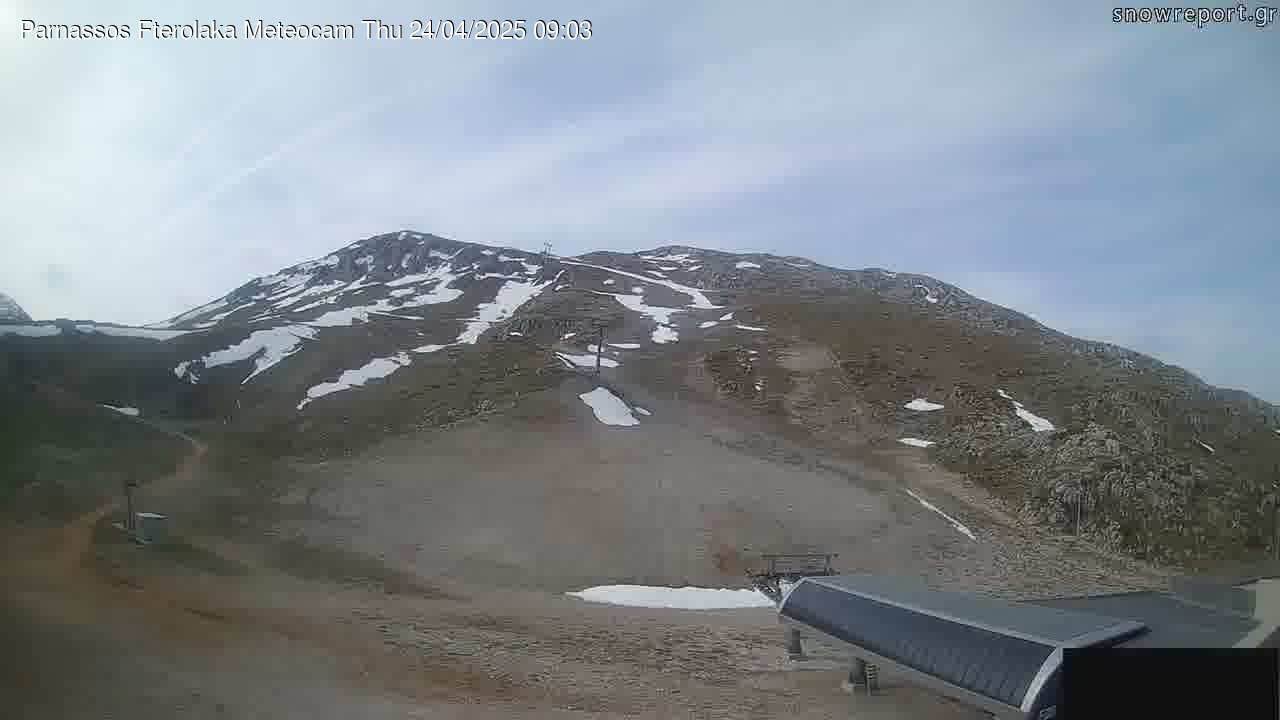 Agor.Cross-Kellaria:
Open with chains
Fter.Low Parking-Kellaria:
Open with chains
Amfik.- Fter.Low Parking
Open with chains
Fter.Low Parking - Fter.Upper Parking:
Closed
Polyd.- Fter.Low Parking:
Open with chains
Agoriani:


Road map

OPEN
LIFTS
10/17 7.1 km of total 10.5 km
TRACKS