-->
Last Update: Mon 10/12/2018 15:04 |
Greek version here!

|
Parnassos Kelaria Live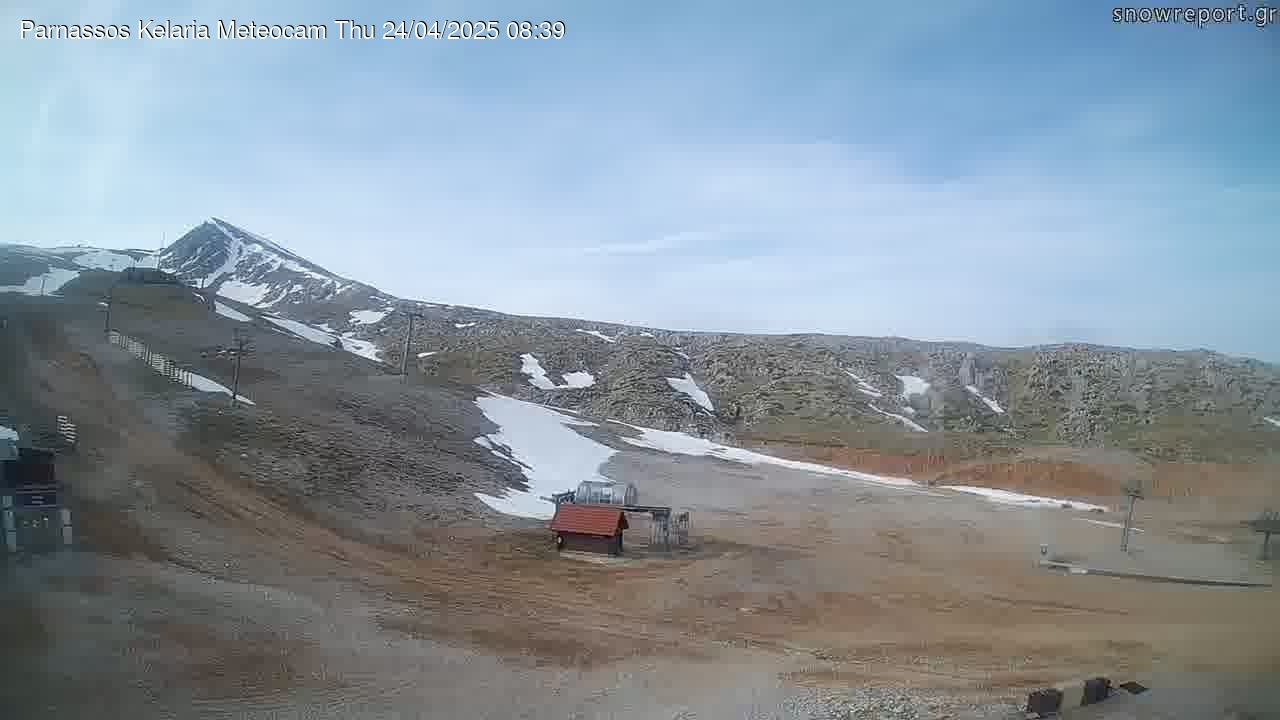 Spring is here and there is plenty of snow

The majority of NW ski centers (Anilio, Pisoderi,Vasilitsa, Voras-Kaimaktsalan and Parnassos in Central Greece have a good quantity of snow from the latest snowfalls.
Today we have 0 temperatures and light wind, but from tommorow temperatures will rise till Saturday and probably affect the quality.

Skiing appeared for the first time in Greece in the 1920?s and has had rising numbers of devoted fans ever since. Today, after almost a century, countless adventure seekers turn the snow?covered mountain slopes across the country into ?hot places? what with their passion and skill!

Although Greece is a country where the sun shines most of the year, it can also boast some very good skiing resorts with ultra modern facilities that can satisfy even the most demanding skiers, offering an unforgettable experience down spectacular ski runs where the beauty of the alpine landscape is guaranteed to take your breath away.
Enjoy a ski run in some of the best known skiing resorts of the country, and feast your eyes on the beauty of snow-clad mountaintops as you experience an overwhelming feeling of freedom.
The Snow Report Team
Panos Vatikiotis - Dimitris Saridis - Vasilis Nikolaou - Olga Anastasiou

Get your "Snow Report Card 2018" and have discounts for Ski Passes at Ski Resorts in Greece, as well as discounts at a number of sport shops, hotels, restaurants and so on.

Call us at (+30)2103617790 for more info!
Check out the new offers for the Snow Report Card 2017 holders!