SNOW-NEWS: The first snow wave is coming...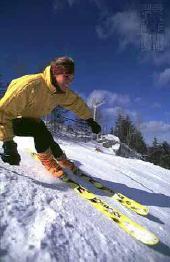 From Wednesday night light snowfalls are forecast in all of the snow resorts. The snowfalls will continue until Friday. Winds will come from a southerly direction. This will not help to maintain snow levels. A second wave of snowfalls is expected Sunday, with northerly winds and low temperatures. Have a good month!
See: Parnassos Live.

We designed Snow Report Forum where you may post your comments and questions about the Greek Ski centers and Snow Sports in general. Mobile phones: You can see Snow Report while on the move: by using WAP and soon by pull MMS and SMS. WAP address http://www.snowreport.gr/wap

(Weather sources: EMY, Snow Forecast, Weather on Line, Cybex Snow Cams)
ISDN Dial Up connection:
If you wish to get connected to the internet with Cybex ISDN dial up. Please contact Matty Noor at matty@cybex.gr to find out what we offer!
SNOW CAM NEWS: The ski center Kalavrita now with a new face in the hyperspace! It's website is updating and the installation of 4 Snow cams is programmed in order for you to watch live the entire ski center, from the parking space to Stiga. Also, the Snow cams
will be used for security reasons and for the weather changes, recording on video 24hours. In the internet 4 images will be updated every hour.

We remind you that due to ice the wind indicator may be immobilized, in which circumstance the indications are wrong and wind speed zero.





At 09/02/2002, at Kellaria of Parnassos we installed a new wind indicator on the roof of Chalet, at a heighg of 1950ý.
The dew point is the temperature that fog is created and the best indication for us to predict the possibility of fog.

SPONSORSHIP REQUIRED
Help Snow Report keep going otherwise our Snow Cams will end up here!
If you are interested in promoting your business through our Snow Report then please contact us by email at snowreport@cybex.gr or call us at +30-210-3617790 Snow Report of 03/12/2002